We tested three totally free websites where you can talk to strangers. Try one of the best chats with random people online platform in the world and enjoy the best user experience.
If you want to do a stranger talk it is very easy on our chat platform. Just login on Chatcloud or use the "explore rooms" function to look into public chat rooms. With our free and fast registration, you can look and write in any room we offer, without registration only in some rooms like our lobby. So basically, you don't need an account for chatting.
Chatcloud is a safe place where you can meet new people and talk with strangers anonymously. Here are some tips to make chatting with strangers more fun.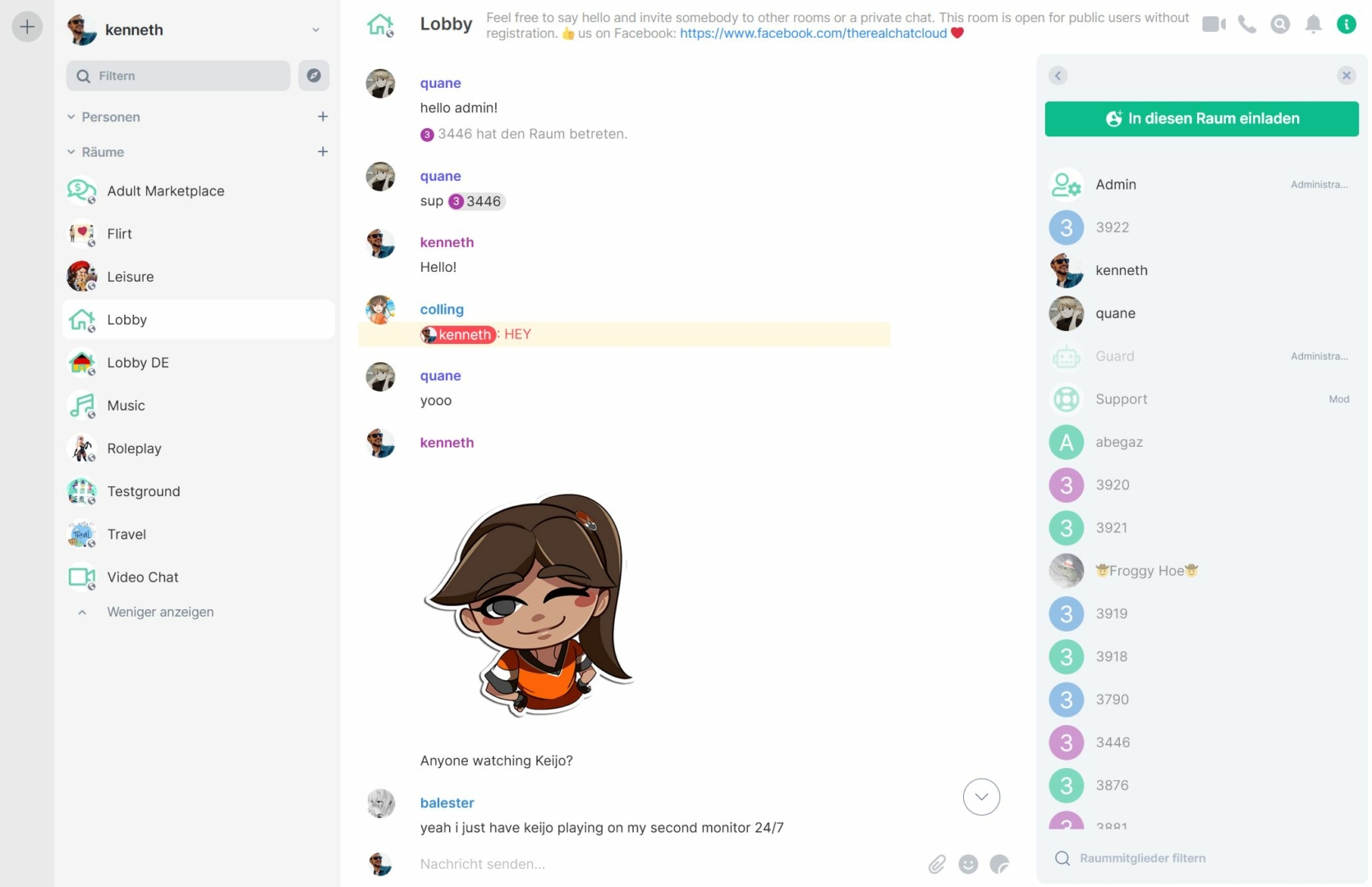 Emeraldchat
In Emerald you can talk to single persons or groups. There is also a video chat function which you know from Omegle. Try it for free if you are bored and have a great time.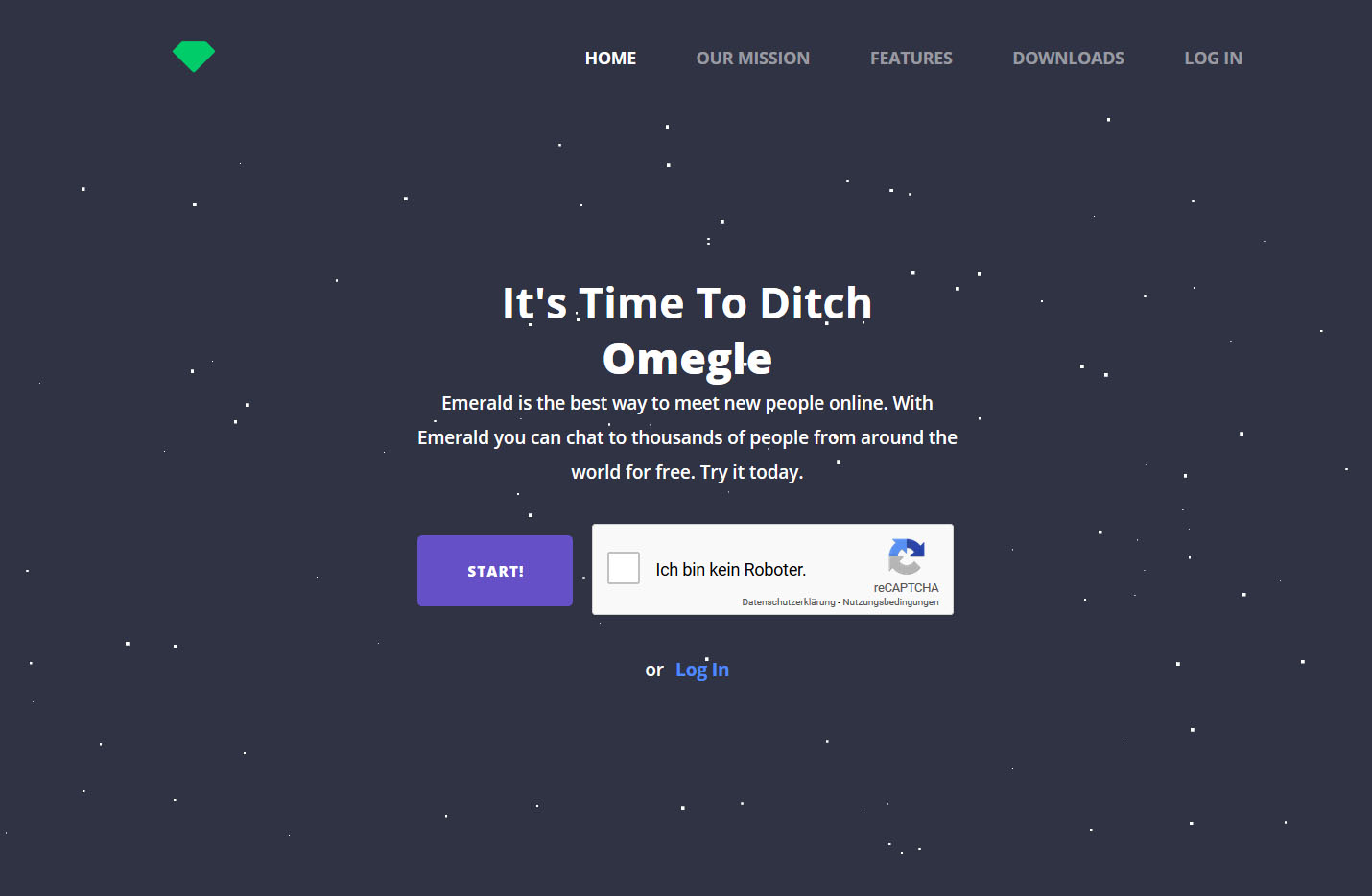 y99.in
Y99.in offers free international chat rooms for guest chatting without registration or signup. The chat software looks and feels amazing. Below a big ad on the homepage I found a list that I can get into: Teen Roleplay, Gay Chat, Singles Chat and Dating Chat to be the most popular. It offers a cool and up-to-date experience. We can recommend y99!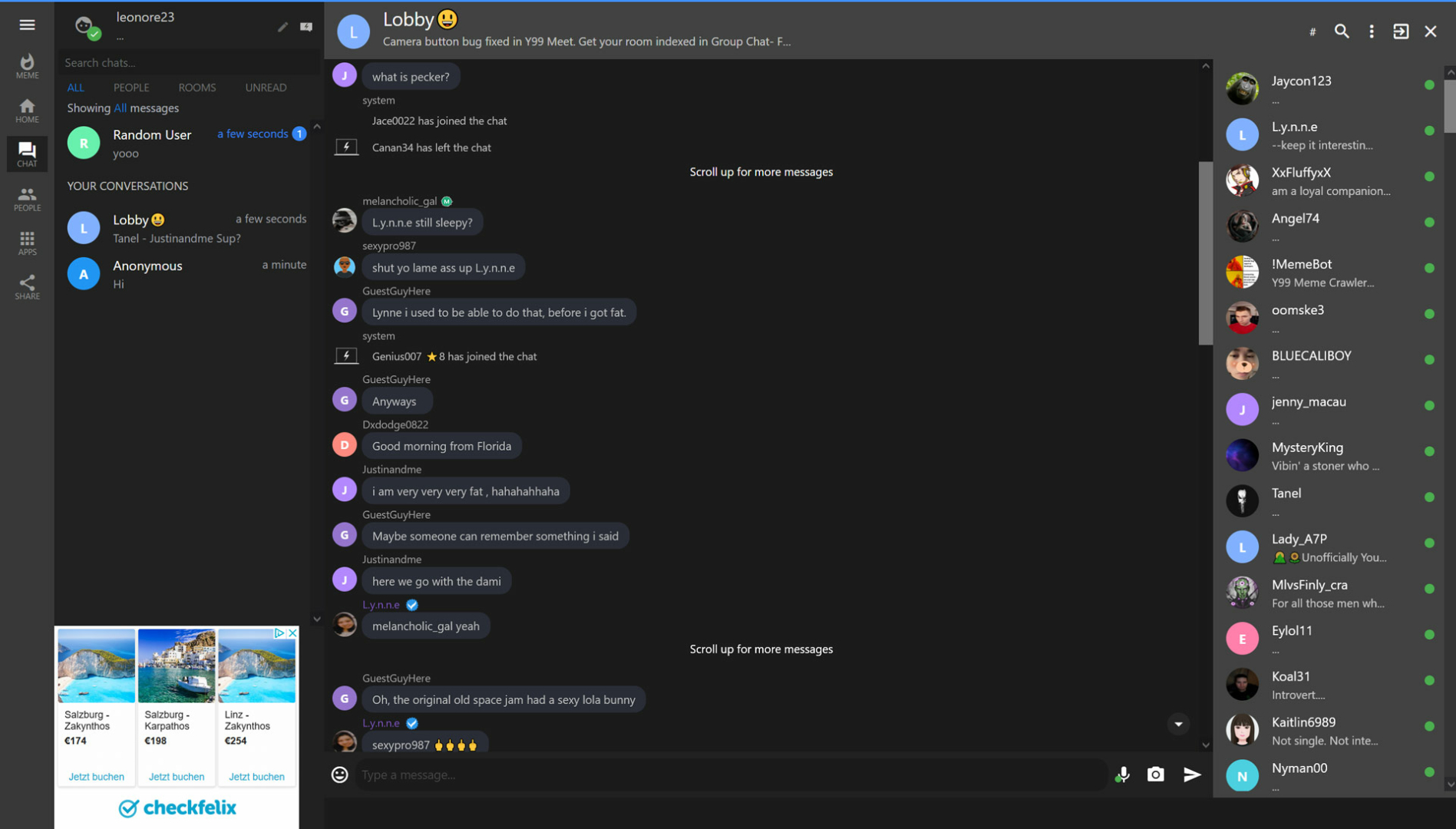 Chatting without registration
There are many websites out there where people can talk to strangers online, like TalkWithStranger! And Omegle. If you like to have a good talk with nice people you can this website. You can use this website and easily find new friends from all over the world and chat with text, voice and cam. Or you can use the free chat app Element for iOS and Android and connect with our chat server (matrix.chatcloud.net). If you don't want to use our free chat app you can just launch your chat in your web browser like Chrome, Firefox or Edge under talk.chatcloud.net. You don't even have to register! Chat without registration in our lobby. Launch our onlinechat in your web browser and click on "explore rooms". Then choose lobby and start chatting with only a few clicks.
Why people talk to strangers?
First of all, talking to strangers is awesome and exciting. It can help people to overcome their anxiety and loneliness. It can help to overcome shyness and bring self-confidence. We try to serve a nice place in the internet where you can chat with others, especially female strangers, to have fun in your leisure. Use Chatcloud to chat with random people from all over the world and chat online without registration or login.
Talking to strangers feels like falling in love again
I don't talk bullshit. Try it! Having a nice talk with someone from the other gender can make you feel like you fall in love. It is awesome to share things with stranger girls and boys. You don't have friends to share your stories? No problem, just register and join Chatcloud. Use our free anonymous chat and meet new people. After that you can ask for their social media profile or share some pictures. If you're daring you can start a webcam chat out of the box for free without publishing your e-mail address or your phone number. Get to know each other anonymously. If you're afraid to speak to women in the real world, try it here first. Chat with a few women and you will see how quickly you gain confidence. Then you can try it in real life and in the evening in a bar, after drinking a few glasses, speak to a few girls.
Advices for talking to strangers online
The way we talk to each other has changed a lot. Nowadays we use a lot of emojis, voice messages and use our webcam or phone. This all and more offers Chatcloud with the latest chat software on the market. In the last years the popularity of chat sites like Omegle increased, but now it's only a website with declining user numbers and a very old software. Anyhow the way users connect on such a site is very populare and many people are searching for Omegle alternatives where someone can talk with strangers and use a webcam or the camera of a mobile phone. Mostly men are searching a way to talk to female strangers online. Mostly female are searching for a good time and talking to others in another way men do. Having a chat with strangers is a little weird in the first place, but is exciting and can help people to overcome their anxiety and loneliness. This can be done in many different chat rooms. There should be a room for every topic.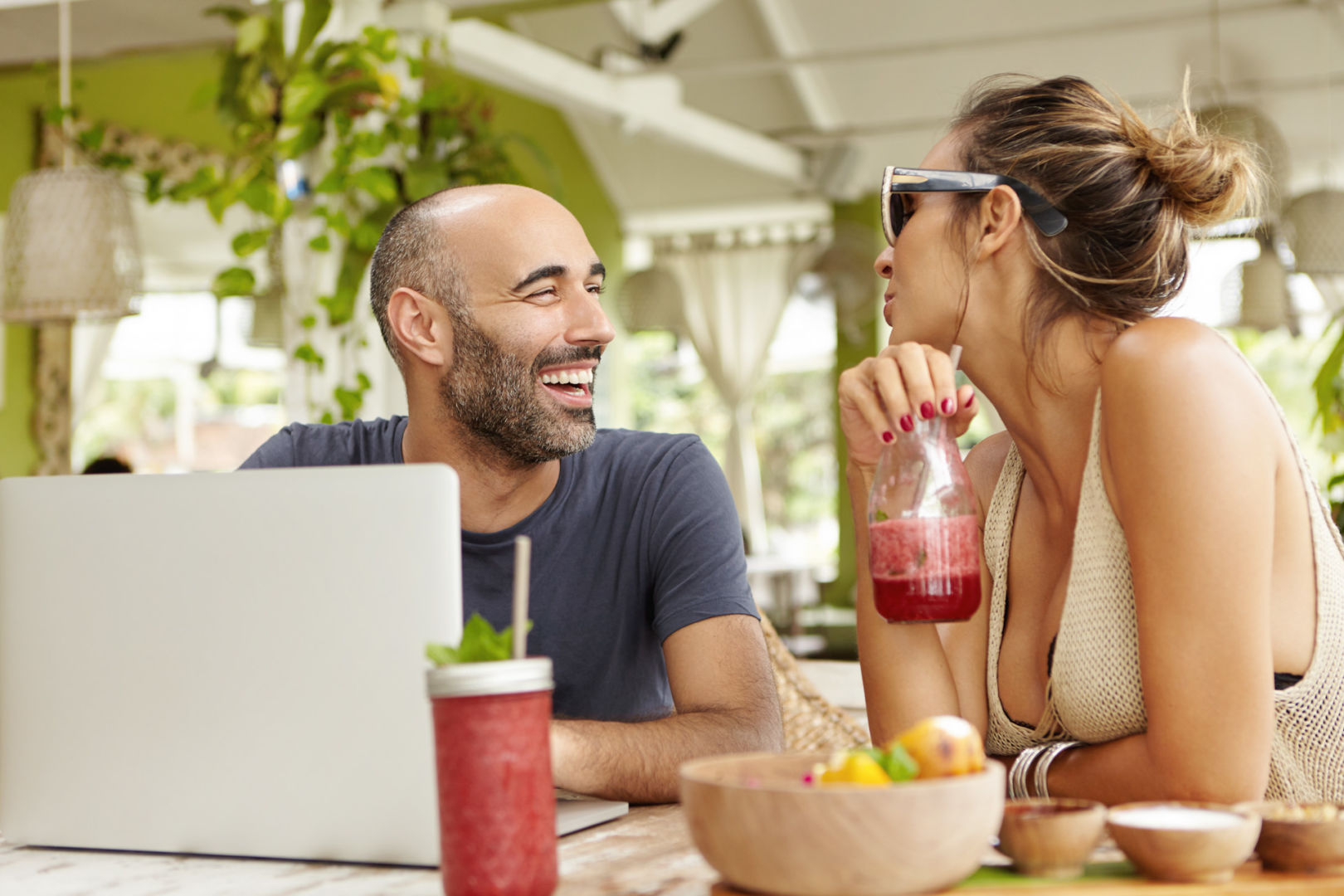 Chat anonymous
You can stay anonymous if you want. Just launch our chat and click explore rooms, so you can chat without login or registration.
Stay safe and have fun
Here you can really chat to everyone without your chatpartner having to accept your request beforehand. If someone annoys you, you can ignore it with a click. So you can avoid unwanted conversations at any time. You can also use Chatcloud on your phone as a chat app. The page is optimized for mobile devices, mobile phones and tablets and can also be easily installed as a Progressive Web App from the browser.
Meet new friends and talk about a variety of topics such as travel, work, leisure, animals, dating, relationships, love and even sex, completely free for a lifetime. Talk to strangers from around the world without worrying about hidden costs, subscriptions, spam, chatbots, and annoying ads.